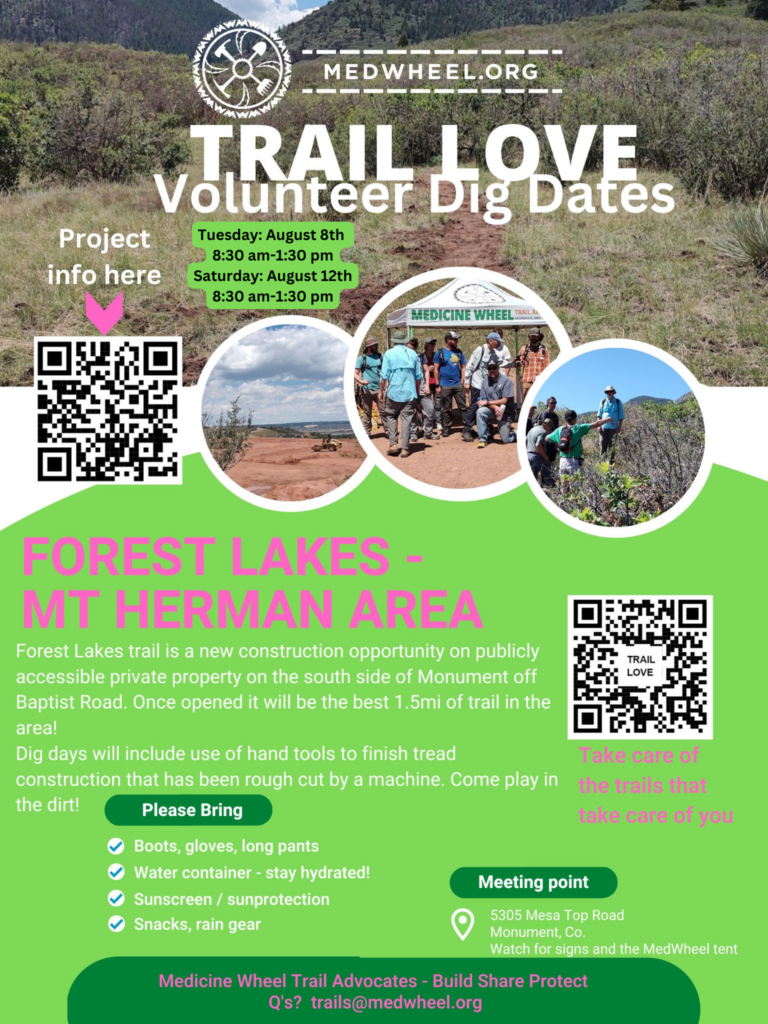 Medicine Wheel & Friends of Monument Preserve
THANK YOU for your hard work earlier this year on the Forest Lakes Trail. We want to make sure that you know about our next opportunity to advance that trail. 


Where: Forest Lakes-Mt. Herman Area
5305 Mesa Top Road
Monument, CO
When: Saturday, August 12th, 8:30 am-1:30 pm

Register for these Trail Love Dig Day events here: Forest Lakes Trail Love Dig Day Registration August 12th or scan the QR code on the poster attached to this email.
 
Thank you so much!
Respectfully,
Medicine Wheel Trail Advocates