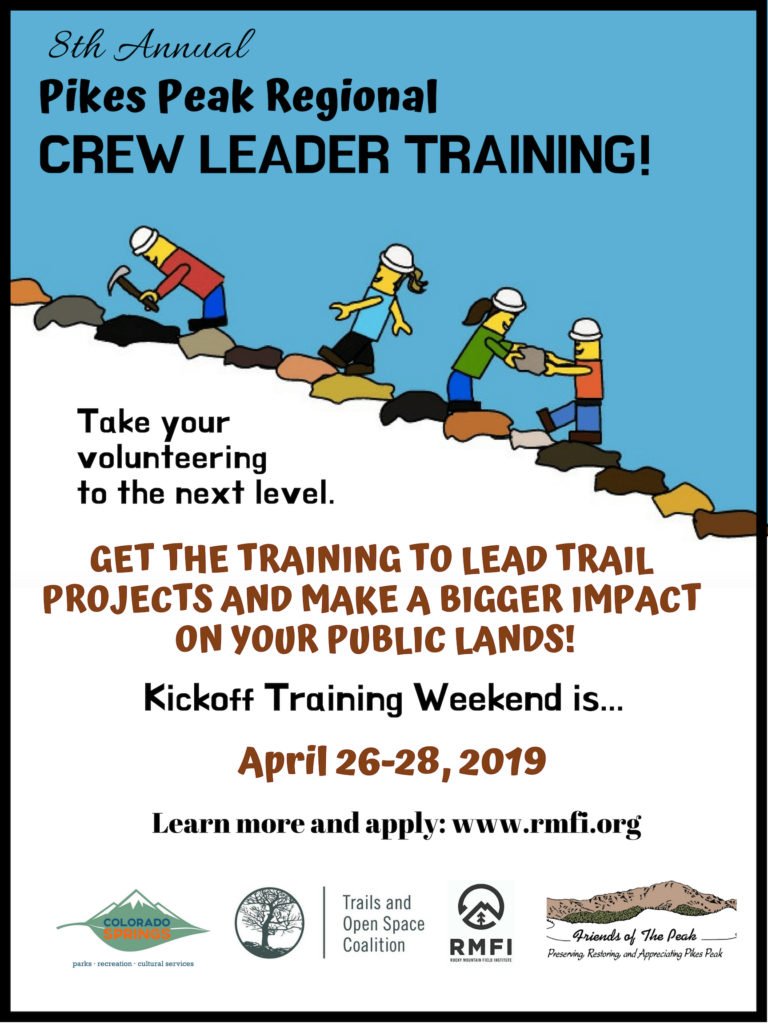 Pikes Peak Regional Crew Leader Training
Friday – Sunday, April 26th – 28th
Starsmore Discovery Center
2120 S Cheyenne Cañon Rd
Take your volunteering to the next level with Crew Leader Training! The training will kick off with a weekend-long course that empowers local trail volunteers with the skills to help lead safe and effective trail and restoration projects. The Trails and Open Space Coalition is proud to continue to partner with RMFI and others to offer the 8th Annual Pikes Peak Regional Crew Leader Training. Applicants MUST be able to attend the full 2.5-day weekend training course and commit to completing 2 certification workdays under the supervision of Rocky Mountain Field Institute or Friends of the Peak within the 2019 field season.
Cost: There is a non-refundable $25 application fee to help cover the costs of materials for the weekend. 
More information and application available at rmfi.org.
Please email us at info@fomp.org if you're interested in representing FOMP.org at this training.